Sword Medical is the Irish distributor for the TeleMed range of Endoscopy Products.
Designed to meet the need of the professional, TeleMed's high-quality range of reusable and disposable products offer outstanding features.
Polypectomy Snares
Telemed introduces the first complete line of disposable snares. Snares are available in many different loop size and shape configurations. Each snare is packed sterile for single-use, eliminating the need to wash and sterilse the apparatus.
Oval
Hexagonal
Crescent
Modified Crescent
Grabber Snare
Carr-Locke Snare
Paediatric
Brushes
Bristles with a unique Christmas tree configuration encapsulates cells within the brush as they scrape, minimizing cell loss in the sheath. Innovative three-ring handle facilitates both brush extension beyond the sheath and instrument removal.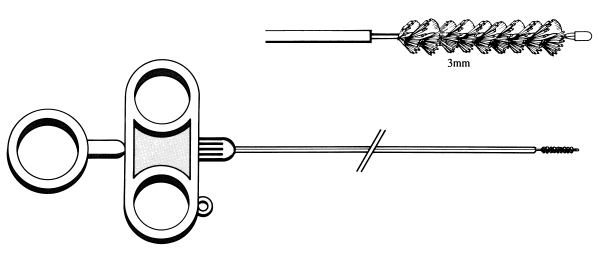 Gastrointestinal Cytology Brushes
Bronchial Cytology Brushes
Disposable Biopsy Forceps

Molded stainless steel jaws

Laser Welded - excellent flexibility

Short-Throw spool style finger grip

Stainless steel inner wire with flexible stainless steel jacket

Packaged sterile for Single Use

Endoscope Leak tester
The TeleMed Systems Endoscope Leak Tester is designed to detect air leakage from the working channel preventing potential costly repair.
Available for Pentax & Olympus Scopes
Reusable tester is easy to use
Built for durability
For further product details and to view TeleMed's full product range, go directly to the Telemed website. www.telemedsystems.com or click here to download pdf brochure